Content Management System
We're Hiring
If you have passion, Ideas, Creativity and collaborative spirit join iANTZ for a bright and rewarding career.
Member of Intel Software Partner Program.

Intel and the Intel logo are trademarks or registered trademarks of Intel Corporation or its subsidiaries in the United States and other countries.
Isalayam
"We are very happy with the work that Iantz did redesigning our website and providing a personalised content management system. In addition, their ongoing support, quick response time, and ease in communications make it very easy to quickly resolve our questions and problems. We are very happy to work with them. Thanks a lot, Manoj and Sree Hari!"
- Mira

Network Integral Solutions, Singapore
"iANTZ is highly professional and a pleasure to work with. Having worked with different vendors, the best thing about iANTZ would be how they strive to fully understand the requirements and provide the most accurate result in the first release. They also take responsibility and ownership of the project which reduces our insecurities about working with an overseas vendor. Mr Manoj, their PM, is friendly and efficient. Communicates with ease and simplifies complex issues. Highly recommend this team!"
- Saajida / Mohamed Muneer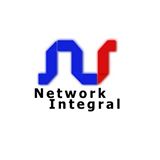 Automated Connectivity Trading Inc. Saudi Arabia
"We are very satisfied and happy to have found iANTZ as our offshore development partner. During our relationship, iANTZ has developed a good understanding of our own vision and work flows and found a way to successfully complement our operations without causing any discontinuities or issues on our side. We find the team at iANTZ to be friendly, helpful, and accessible to our needs. Thank you iANTZ."
- Rejilal Raveendran

Hyperakt Design Group, Inc.
"For Hyperakt, iANTZ represented a solution to our web development problem. We were in need of a cost-effective back-end management system that offered the full range of services stipulated by our website design., We also needed a dependable relationship with a development team to ensure site management continued smoothly. iANTZ has been responsive, diligent and focused on our needs."
- Deroy

Personix
"I would like to take this opportunity to let you know that you and your development team had been doing an outstanding job supporting us with our development needs over the last 2 years. Your team had displayed great commitment and accountability to each of the projects that were assigned to them and they always took the extra step to make sure the quality of the deliverables were not affected under even a tight timeline situation. Your programming team sdisplayed great technical skills and always had answers to our complicated requirements. I want you to understand your efforts had a significant value add to our process from both process and efficiency and from a financial perspective.
It is a real pleasure working with your team.
Keep up the good work.
Thank You"
- Binu Pazhoor

Association of Independents in Radio
"The services and expertise iANTZ brings to our organization of more than 600 members are critical. I have found iANTZ representatives to be extremely professional and responsive in dealing with the complexities of setting up our organization's Content Management System."
- Sue Schardt

Friends House (NYC)
"Working with iANTZ has been a satisfying experience for us. The ability of the experts to grasp the ideas and translate into software structures is praiseworthy."
- Neeraj Chopra

Vacancy Filler
"I am very impressed by professionalisms and attention to details shown by the development team through out the project. It has been satisfying experience for us as our expectations were managed in timely fashion. Using iAntz for has added tremendous value to our business."
- Mitesh

Kerala Gift Corner
"Tell them your aspiration and they will come up with incredible Web Application that really meets with your requirements."
- Binosh

Innosight Ventures
"iANTZ has developed a few websites for us, most of them with backend capabilities. We have a very fluid and iterative manner of working, and iANTZ has always managed to accommodate that while staying within deadlines. Additionally, the firm has always been efficient in follow-up and sensitive to our needs for alterations or changes. Thank you for the ongoing support, and we look forward to continue working with the firm for many future projects."
- Crystal The

Singlesburg.com
"I've been a customer of iANTZ for over 2 years. They have developed large-scale dating portal for me. It was well-done. Also, the search engine optimization implemented on my website has kept my portal on the top of the search engines."
- Nizzy

Innosight Ventures
"iANTZ approach to its business relationship with us has been very unique. Besides being focused on on-time, on-budget project completion, they also bring to the business relationship a level of commitment, flexibility, and dedication that makes them one of our preferred partners for website development."
- Hari Nair

Better CiC
"Better CiC wanted to push the technology boundaries for the development of its online service management portal in the UK which combined complex integration of mobile communication technologies. Iantz was our first choice partner given their experience, knowledge and understanding of the development issues, often involving conceptual thinking with few historical reference points. Our collaboration has resulted in a cutting edge capability for our Company helping us to realise our vision of creating a world class service management vehicle for multiple sectors and diverse user groups."
- Mr. Mark Hayles MBA, SAP Cert.
-CEO, Better CiC Group.

European Thermodynamics Ltd.
"IAntz designed our website and we are very happy to testify to the quality of the workmanship, technical support and excellent value for money. Sree provided us with a great deal of personal service and was always available to answer any questions we had."
- Nick Porter
- Managing Director

Catalyst Systems & Solutions LLC
"We appreciate and thank iAntz for helping us to smoothen our business environment. It was truly a professional and dedicated approach of the whole team. We are very impressed with iAntz professional approach, methodology, dedication and service levels. The project was completed as per scheduled target date. It was indeed a pleasure working with such professional, dedicated and customer focused team."
- Abdu Rasheed

Global Marketing Management System Online
"iAntz is based on the value integrity, innovation, excellence and commitment. It is indeed a pleasure working with such professional, dedicated and customer focused team."
- Dr. Basil J. Janavaras
Prof. of International Business

Repudot Technologies
"iAntz have worked tirelessly to meet our high expectations with a spirit of co-operation and understanding that has further enriched our relationship. This has fuelled our success so far and is the foundation for our success in the future."
- Prasanth Nair
Director , Repudot Technologies